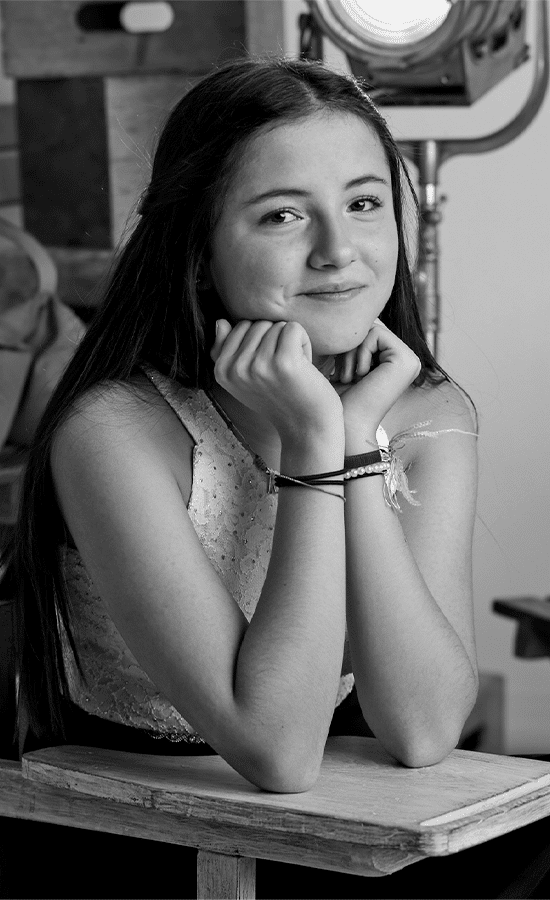 She was born on March 27, 2006. Since she was 3 years old, she began to show her ability for playing the piano, she was awarded by several musical festivals in Mexico, Peru and Costa Rica at such a young age. She began her professional career as a musician at the Conservatorio Nacional de Música in Mexico City when she was nine.
During 2016-2017, she performed in the Semper International Music Festival and the Todi International Music Masters Festival in Italy. Afterwards in 2017, she won first prize in her category in the 10th Biennial International Piano Competition in Mexicali, Mexico and first prize in the International Russian Music Festival and Competition in Canada, among others. She was selected as one of the youngest of 12 other participants to take part of the Ricardo Castro Chair by the National Institute of Fine Arts. She also performed as a soloist in a concert at the "Museo de Arte de la Secretaría de Hacienda y Crédito Público" in Mexico.
In 2018, she received the second place award in her category in the 1st International José Cuervo Petrof Piano Contest in Tequila, Jalisco (Mexico). She was invited as a special guest performer to the 10th Value Investing Forum (VIF) that took place in Mexico City's National Conservatory of Music. She also took part in the Semaine Internationale Piano et Musique de Chambre in Switzerland and a fundraising concert for the Teletón Foundation at the Bankers Club in Mexico City. Last, in that same year she played in New York City at the winners' concert of the BMTG International Piano Competition held in Steinway Hall at the Carnegie Hall.
In 2019, she was invited by the Music and Opera of Bellas Artes at the Manuel M. Ponce Hall. She also performed as a solo pianist with the Symphonic Orchestra of the Autonomous University of the State of Hidalgo, with Gaetan Kuchta as a conductor. Hanneman was invited to participate in the 3rd edition of the PopUp Experience Mexico 2019, playing alongside recognized artists such as Jorge Viladoms and Kristina Winiarski.
She was awarded first prize in her category at the 2020 International Music Competition Salzburg Grand Prize Virtuoso, performing at the gala concert and ceremony in the Mozarteum, in Austria. She also won second place in the Masters of Piano Concerto Great Composers Competition in London.