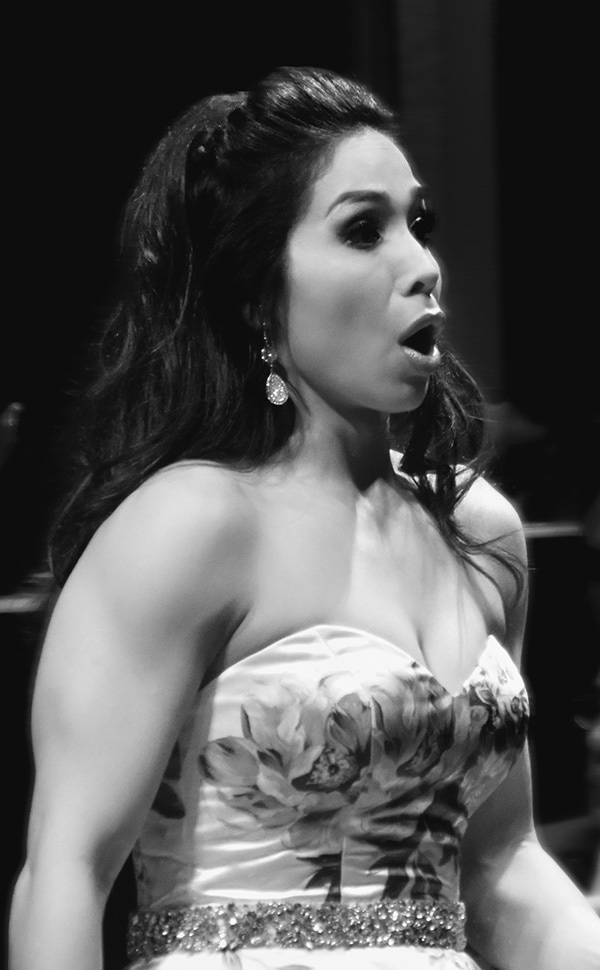 Mexican mezzosoprano who graduated from Vicenza's Conservatory. Recently she debuted with the San Diego Opera and the Fort Worth Opera Company in Texas. She also performed at the Bellas Artes National Opera Company, Rossini Opera Festival and the International Singing Competition Toti dal Monte in Treviso, Italy.
Paz has performed along with Javier Camarena in concerts and opera houses in her country and around the world. She sang the leading role in L´Italiana in Algeri at the Palacio de Bellas Artes in Mexico City in July 2018.
She also received several prices by The Rossini Award in the United States and the Musical Merit Foundation of Greater San Diego.
She will perform with the National Symphony Orchestra OSN, the National University's Philharmonic Orchestra OFUNAM, and will sing the world premiere of the opera El Zorro at Fort Worth Opera in 2020.