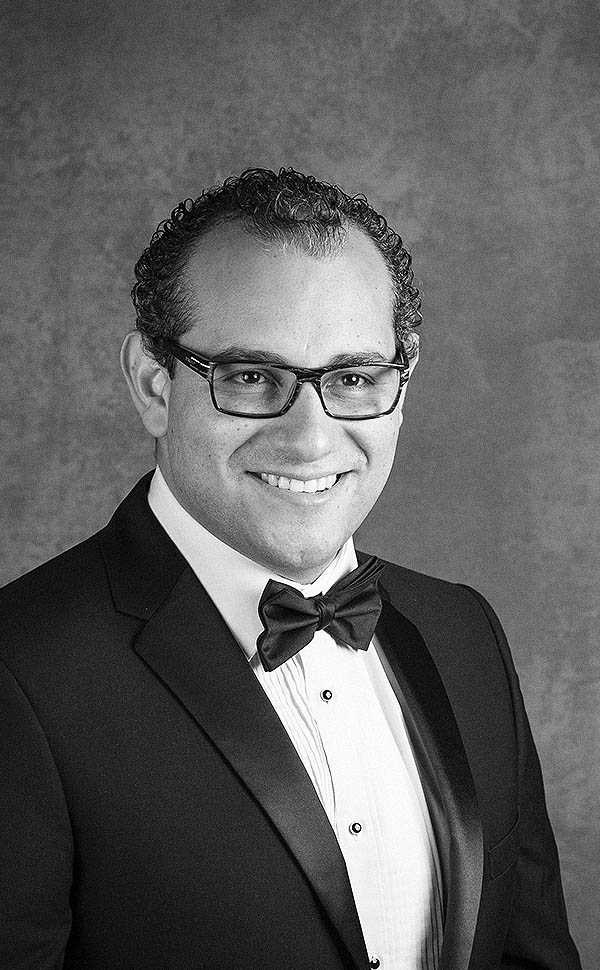 Benito Rodríguez was born in Jalisco and began his career in 2010 after finishing his degree in Industrial Engineering. He was part of the chorus of the Jose Cuervo Foundation in Jalisco and completed the Opera Program Artescenica. He won the Plácido Domingo Scholarship and was selected for the prestigious Opera Studio SIVAM (International Society of Mexican Art Values). He successfully debuted in New York City under the project "Revealing Mexico".
He made his debut with the role of Rodolfo in "La Bohème" in Mexico City and has performed in the USA, England, Italy, France, Dubai, and Austria, among other countries. Recently Rodriguez performed with acclaimed soprano, Sumi Jo, in a concert for the United Nations. He has also performed leading roles with many prestigious international houses, including the Operas of Quebec and Montreal, Pittsburgh Opera, Tel Aviv Opera and Palermo Opera.
Benito's new projects in 2019/2020 include recording the opera Faust with the NSO (National Symphony Orchestra of the United Kingdom) with HBO and singing the first Zarzuela Gala at Royal Opera House under the direction of Maestro Placido Domingo.