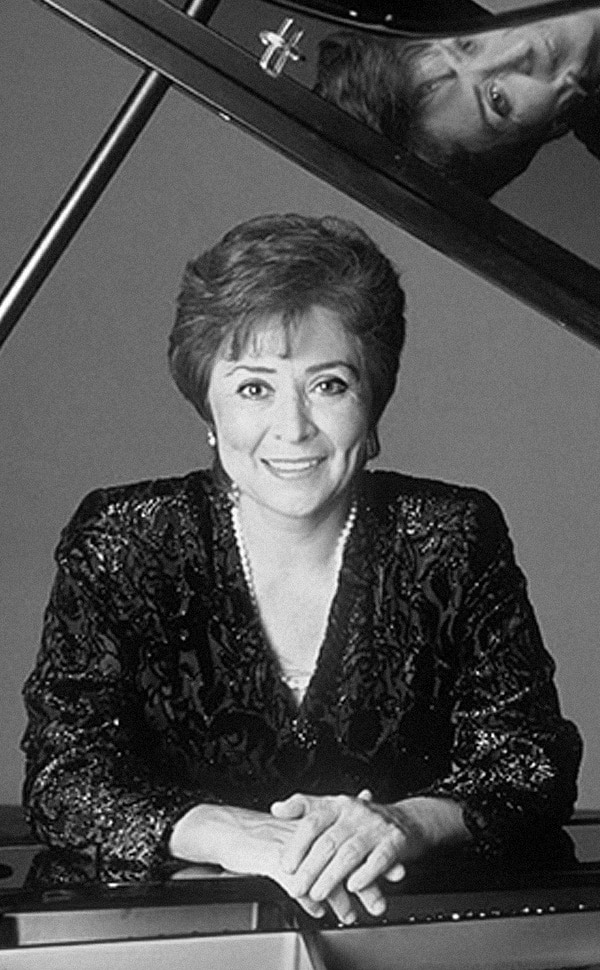 Mexican pianist considered one of Mexico's leading keyboard artists. She pursued her musical studies in Mexico, Vienna and Paris.
She has done important work researching, playing and bringing back to life different piano works by Mexican composers.
She has made nine recordings featuring works of great musical and historical importance, among these "Ecos de México" and "Aires Mexicanos".
She was awarded Best Recording of the Year in 1996 and 2006 by the Mexican Society of Theatre & Music Chroniclers.
The French government honored her with the "Ordre des Arts et des Lettres" while the Mexican Government has given her grants to research and disseminate Mexican piano music.
She was also part of the festivities in New York of the 100th anniversary of Octavio Paz, giving a concert featuring songs with texts written by the illustrious Mexican Nobel laureate.